Welcome
Established in 2003, Total Family Solutions is a therapist owned and operated provider. Services are individually developed to meet the unique needs of each adult and child and are implemented in accordance with a plan of care. Services are short term solution focused, utilizing an adult, child and family centered strength based approach. Total Family Solutions is a NJ Medicaid Approved Provider and we accept select private insurances. Find out more
Our Mission Statement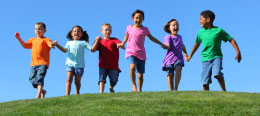 We believe that every individual deserves to be happy and feel good about themselves and others. We believe that every child, adult, couple and family has strengths and with support can achieve great things. With proper support and guidance Total Family Solutions seeks to strengthen families by providing strength based community behavioral and mental health services. Total Family Solutions believes that providing strength based individualized treatment is essential to meeting individual and family goals.
---
Participating insurance:
Magellan. AmeriHealth
Magellan HMO
Medicaid
Medicare Plan B
Optum
Oxford
Pinnacle
Summit
UBH
UHC
UPENN
Latest News
Equine Therapy (coming soon)
We currently have NO WAIT List. Call 856-772-5809 "

option 2

" to inquire or schedule an outpatient appointment at one of our locations.
Now offering Psychiatric Evaluations and Medication Management
Looking for LPC & LCSW Candidates throughout NJ for "IIC – In Home Services" as well as LSW and LAC Candidates for our Voorhees, Vineland and Woodbridge Outpatient sites: Please send resume to: totalfamilysolutions@totalfamilysolutions.com
We Can Help
Licensed therapists are available in your community and outpatient mental health services are provided at the following sites:
Southern New Jersey221 Laurel Road, Suite 102
Voorhees, NJ 08043
P: 856-772-5809 | F: 856-772-5852


60 W Landis Ave
Vineland, NJ 08360
P: 856-772-5809 | F: 856-772-5852
Central New JerseyOne Woodbridge Center, Suite 440
Woodbridge NJ 07095
P: 856-772-5809 | F: 856-772-5852
Get In Touch
Contact Us

For information about employment or services, contact us directly at 856-772-5809 or click Contact Us.
Request an Appointment
Request

For information about our Outpatient Mental Health Care services or to make an appointment, contact us directly at 856-772-5809 or click Request.